Monaco cookies ice cream, with cookie crumbs in a wafer sugar cone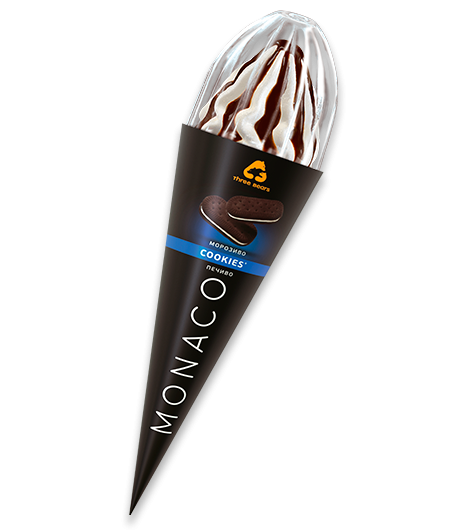 INFORMATION
Number in the box, pcs.
12
NUTRITION VALUE PER 100 g OF PRODUCT
Energy value, kJ/kcal
1037,8/248,3
DESCRIPTION
Full name: two-layer ice cream with combined composition «MONACO «THREE BEARS» «Cookies» (fat content – 12.0 % and 10.0 %), with «Brownie» flavour, with the cookies crumbs, with a filling having a «Chocolate» flavour, in a waffle sugar cone.
The perfect combination of the delicate texture of ice cream with cookie crumbs and rich topping on an almost airy cap in a large crispy wafer cone, which is covered inside with a thin layer of delicious glazing to make the enjoyment last even longer.