Monaco dessert ice cream with chocolate/orange flavor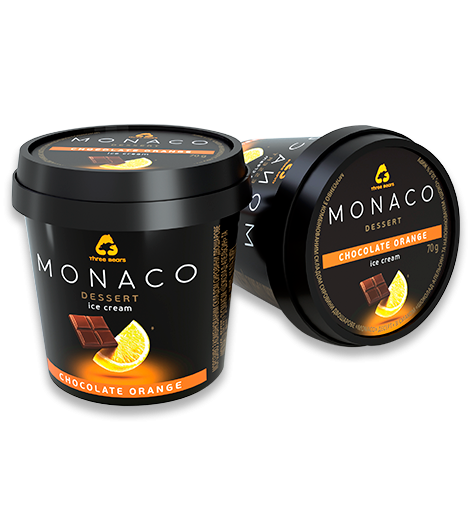 INFORMATION
Number in the box, pcs.
24
NUTRITION VALUE PER 100 g OF PRODUCT
Energy value, kJ/kcal
802,6/191,1
DESCRIPTION
Full name: two-layer ice cream with combined composition «MONACO «THREE BEARS» DESSERT» with «Chocolate-Orange» flavour, with «Choco» filling, fat content – 10.0 %.
A real temptation for connoisseurs of chocolate taste: sweet citrus notes of ice cream with orange flavor are perfectly combined with the delicate flavor of chocolate ice cream, while the exquisite topping makes the dessert perfect. Convenient portioned format with a spoon inside.