Monaco dessert ice cream with tiramisu flavor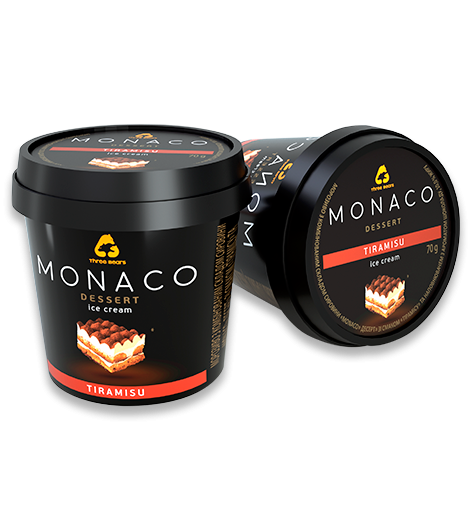 INFORMATION
Number in the box, pcs.
24
NUTRITION VALUE PER 100 g OF PRODUCT
Energy value, kJ/kcal
788,9/188,2
DESCRIPTION
Full name: ice cream with combined composition «MONACO «THREE BEARS» DESSERT» with «Tiramisu» flavour, with filling having a сhocolate flavour, fat content – 10.0 %.
A very airy, tender dessert with an amazing contrast of sweet ice cream and bitter taste of the ice cream filling is complemented by velvet topping. It is useless to explain what this dessert tastes like, it is just worth tasting, and savoring in a convenient portioned format with a spoon inside.