Three Bears Monaco, Mango and Ruby, glazed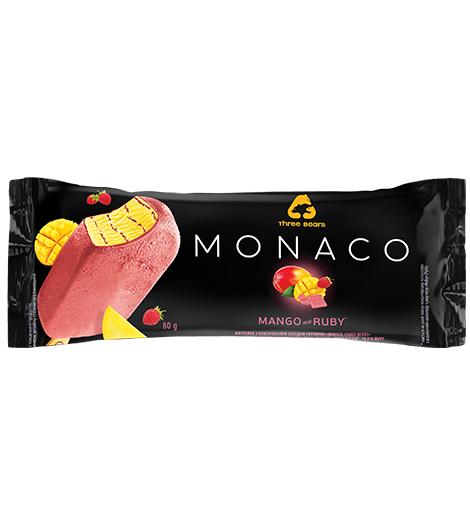 INFORMATION
Number in the box, pcs.
28
NUTRITION VALUE PER 100 g OF PRODUCT
Energy value, kJ/kcal
1212,3 / 289,7
DESCRIPTION
Full name: Ice cream with combined ingredients Three Bears Monaco with mango flavour, glazed*, 10,0 % fat content
*means colored confectionary glaze with addition of Ruby couverture [Ruby].
A stunning and unique combination: the rich taste of mango accompanied by subtle notes of strawberries. In an incredibly revolutionary glaze with a flower and berry aroma and the addition of Ruby couverture, which is the biggest innovation in the world of chocolate in the last eighty years.