Monaco ice cream "truffle/orange", glazing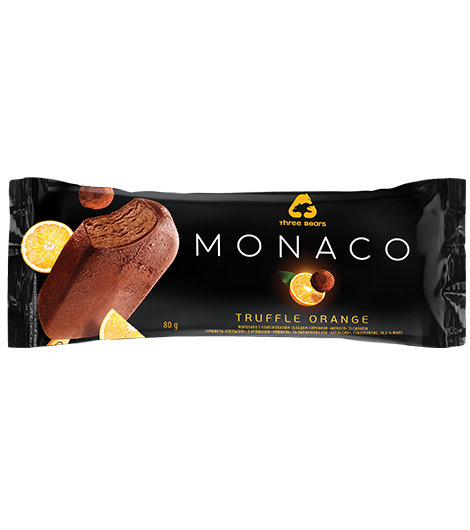 INFORMATION
Number in the box, pcs.
28
NUTRITION VALUE PER 100 g OF PRODUCT
Energy value, kJ/kcal
1187,5/285,0
DESCRIPTION
Full name: ice cream with combined composition «MONACO «THREE BEARS» with «Truffle-Orange» flavour: with «Truffle» aroma, with fruit filling «Orange», glazed, fat content – 10.0 %.
A real temptation for connoisseurs of sophisticated desserts: sweet citrus notes go perfectly well together with the rich taste of truffles in an incredible glaze.