Pelmeni "Vid Shefa" "Po-sybirsky" wth beef, pork and freshly ground allspice by TM Three Bears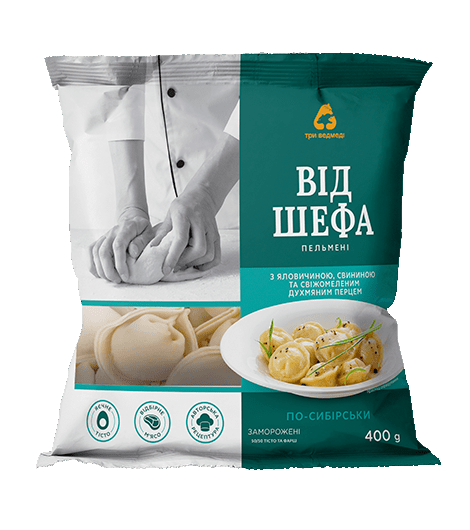 INFORMATION
Number in the box, pcs.
10
NUTRITION VALUE PER 100 g OF PRODUCT
Energy value, kJ/kcal
900,0/215,1
DESCRIPTION
The pelmeni "Vid Shefa" "Po-sybirsky" wth beef, pork and freshly ground allspice by TM Three Bears include quality beef and pork, and the dough made of high-grade flour, seasoned with freshly ground bayberry.
The "Vid Shefa" products are the author's view of the usual recipes.