Three Bears dumplings: only natural meat and spices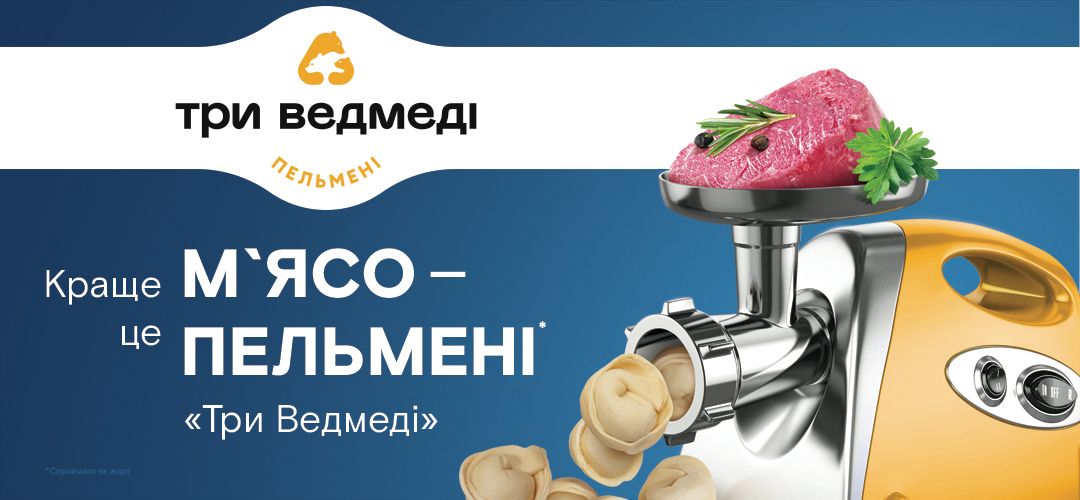 The Three Bears company has launched a large-scale advertising campaign promoting frozen food «Краще м'ясо – це пельмені «Три Ведмеді» (eng. - The best meat is Three Bears dumplings), which will run throughout January.
With such an unusual statement we focus on the core product, the quality of which determines consumer's choice. After all, only natural juicy meat and spices are used for the filling of Three Bears dumplings.
«When you want to spend more time with your loved ones, rather than at the stove, frozen food from Three Bears is a great choice. With the products of Three Bears the question of a nourishing and delicious breakfast, lunch or dinner will be solved in 10 minutes and you will have more time for yourself and your loved ones», said Andrii Tyshchenko, CEO of Three Bears.
The most massive communication channels were selected to attract a wide coverage of consumers: outdoor advertising, online platforms, displays in online stores and in leading supermarket chains, subways of Kyiv and Kharkiv.
The full line of Three Bears frozen food can be found on our website.