MORZHO at "Tato Roku" ("Dad of the Year") Awards ceremony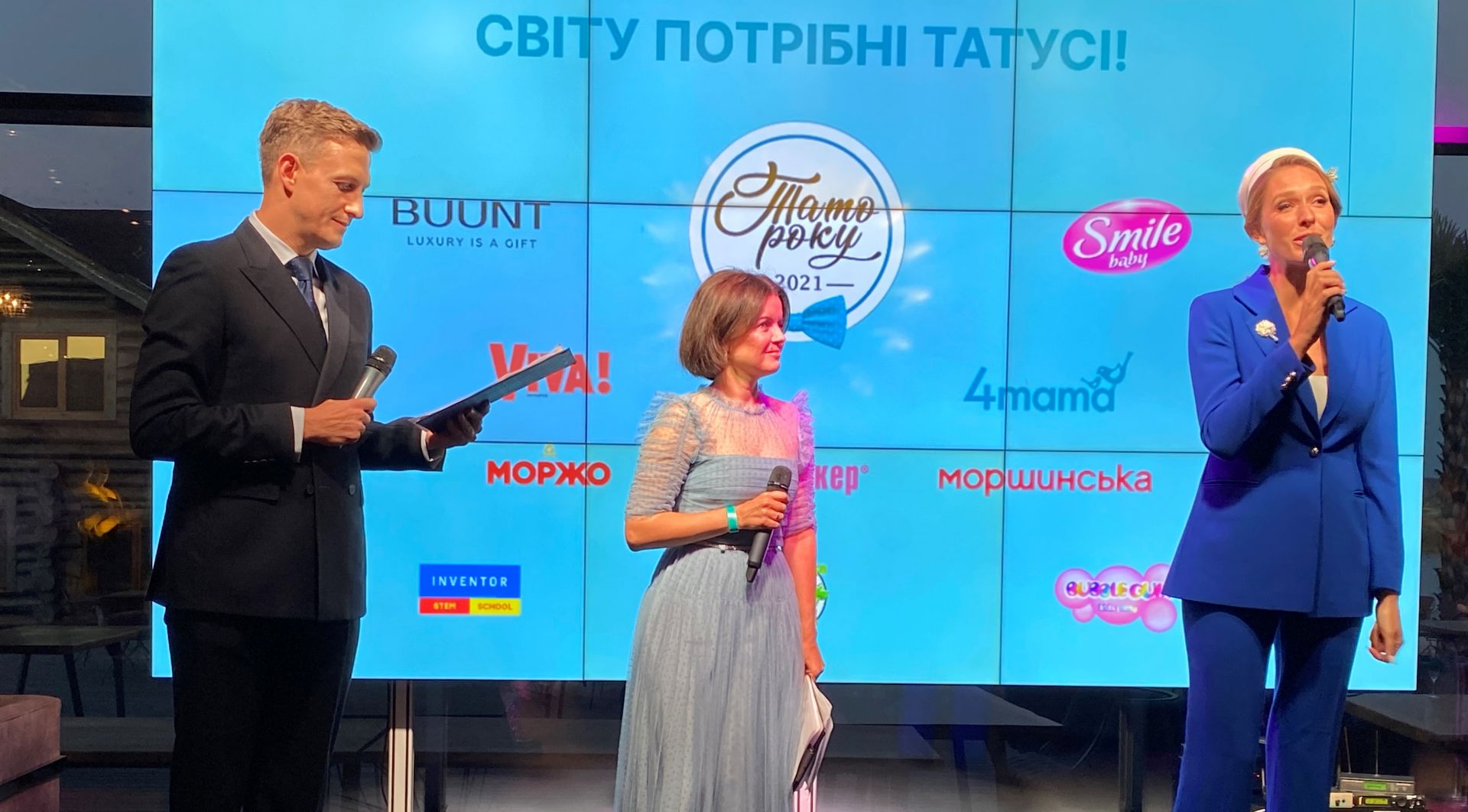 The All-Ukrainian "Tato Roku" ("Dad of the Year") 2021 Awards ceremony was held on September 14th. The MORZHO brand was the "sweet" partner of the ceremony, treating guests of the event with ice cream.
Svyatoslav Hrynchuk and Marichka Padalko, the stars of news morning broadcasts on the 1+1 TV channel, were the hosts of the ceremony. Among the guests were TV anchor Kateryna Osadcha, singers Maria Burmaka and Alyosha with her husband Taras Topolya –the frontman of "Antytila" band. Wellboy and Natalka Karpa entertained the audience with their songs.
During the event, men were marked who realized their potential in various spheres of life (sports, business, art) and became the best dads for their children. Thus, the best dads of Ukraine received awards in the following nominations: "Dad-blogger", "Dad in show business", "Dad-athlete", "Dad-educator", "Dad-doctor", "Grand-dad", "Dad – a cultural figure","Dad in business"," Dad-pride "and "Editorial office's choice".
The "Tato Roku" Awards was introduced in 2019 by one of the largest media holdings in Ukraine, Edipresse Ukraine.