Our company is turning 23!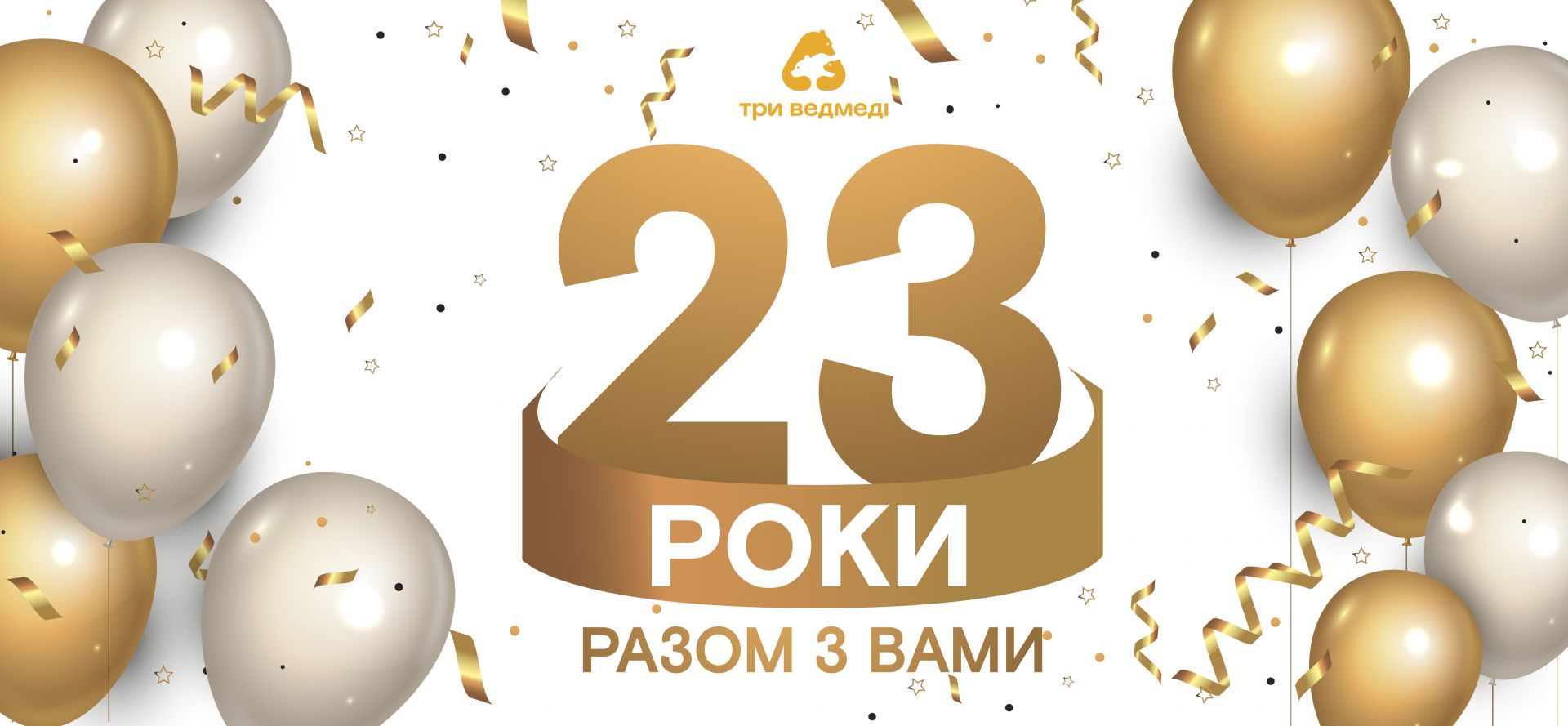 The Three Bears company celebrates its 23rd birthday! These have been the years of formation, development and leadership in the Ukrainian market! Years of improvement and expansion of assortment and borders. Time of implementation of cool projects, fantastic ideas and unsurpassed taste solutions.
The work of Three Bears team is not limited to creating quality products, each of us wants consumers to feel our care when they find five minutes to enjoy ice cream or gather with their family around the table to taste dumplings.
The Three Bears company exists first of all for you and thanks to you! And we are ready to conquer all new peaks every day to meet market demands and win the love of even more consumers.