Donor movement popularization: "Three Bears" supported Children's Drawing Festival from Biopharma Plasma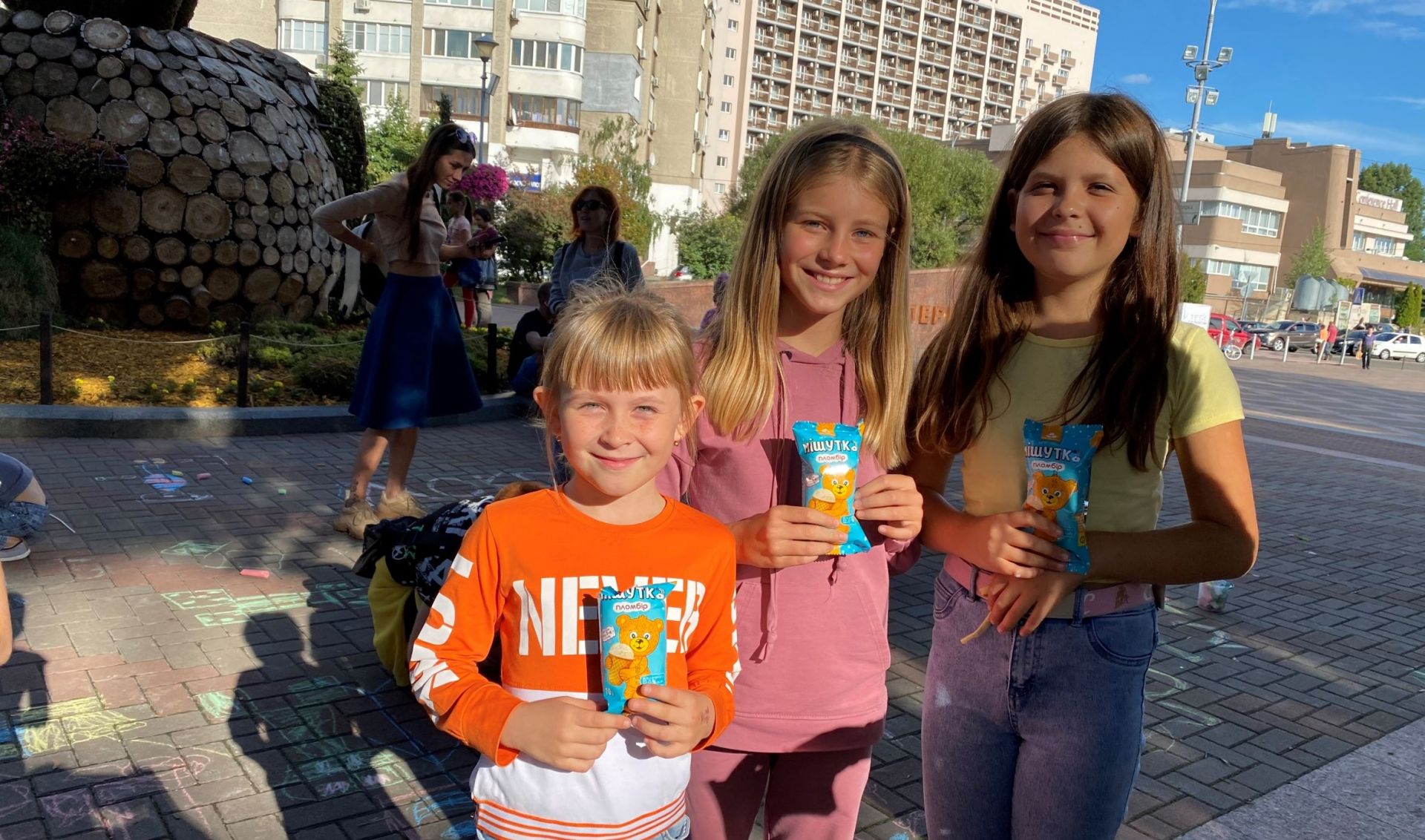 The "Three Bears" company has become the partner of the Children's Drawing Festival "Independence Through Children's Eyes", which took place on August 28 in Peremohy Park in Kyiv.
The event, organized by the donor center Biopharma Plasma, was devoted to the 30th anniversary of Ukraine's Independence and aimed at promoting the important donor movement.
Children drew with chalk on the asphalt, played with the animators, enjoyed the soap bubble show, danced to merry music and, of course, savored ice cream from "Three Bears".
Biopharma Plasma collects plasma in 7 centers throughout Ukraine. The collected plasma is used for production of vital medicines for those who need it most: premature babies, cancer patients, victims of accidents and fires, patients with congenital and hereditary pathologies and many others.