Three Bears created an exclusive ice cream for KAZKA band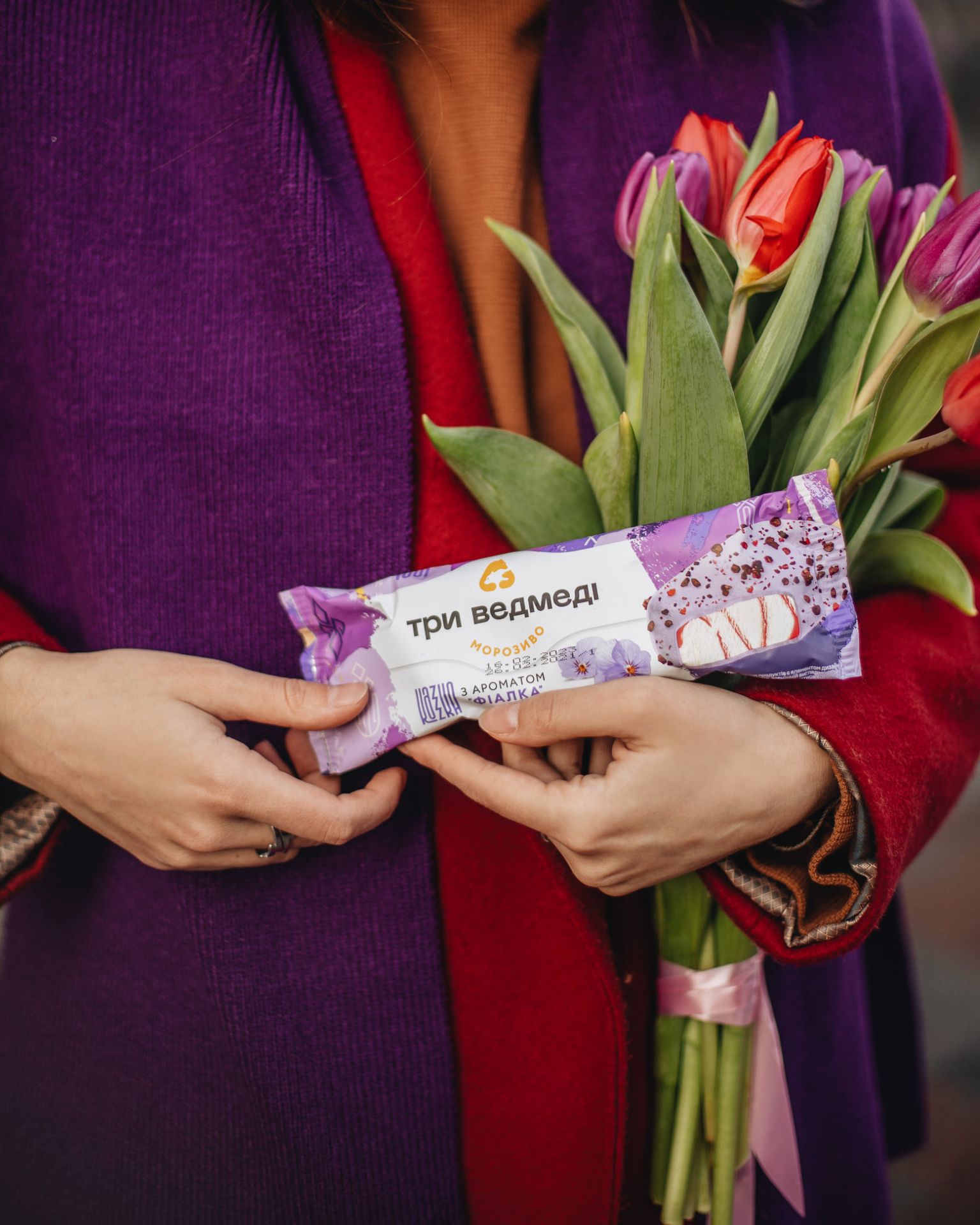 The Three Bears company started cooperation with one of the most popular Ukrainian bands KAZKA – performer of many famous songs, including "Плакала", which became an absolute record holder in the number of views on YouTube among songs in Ukrainian.
For the star collaboration Three Bears developed an exclusive ice cream KAZKA with violets aroma - a unique taste solution inspired by the above mentioned hit. The novelty is a mousse vanilla base with blueberry filling in a soft purple glaze with light violets aroma, decorated with sublimated blackberries.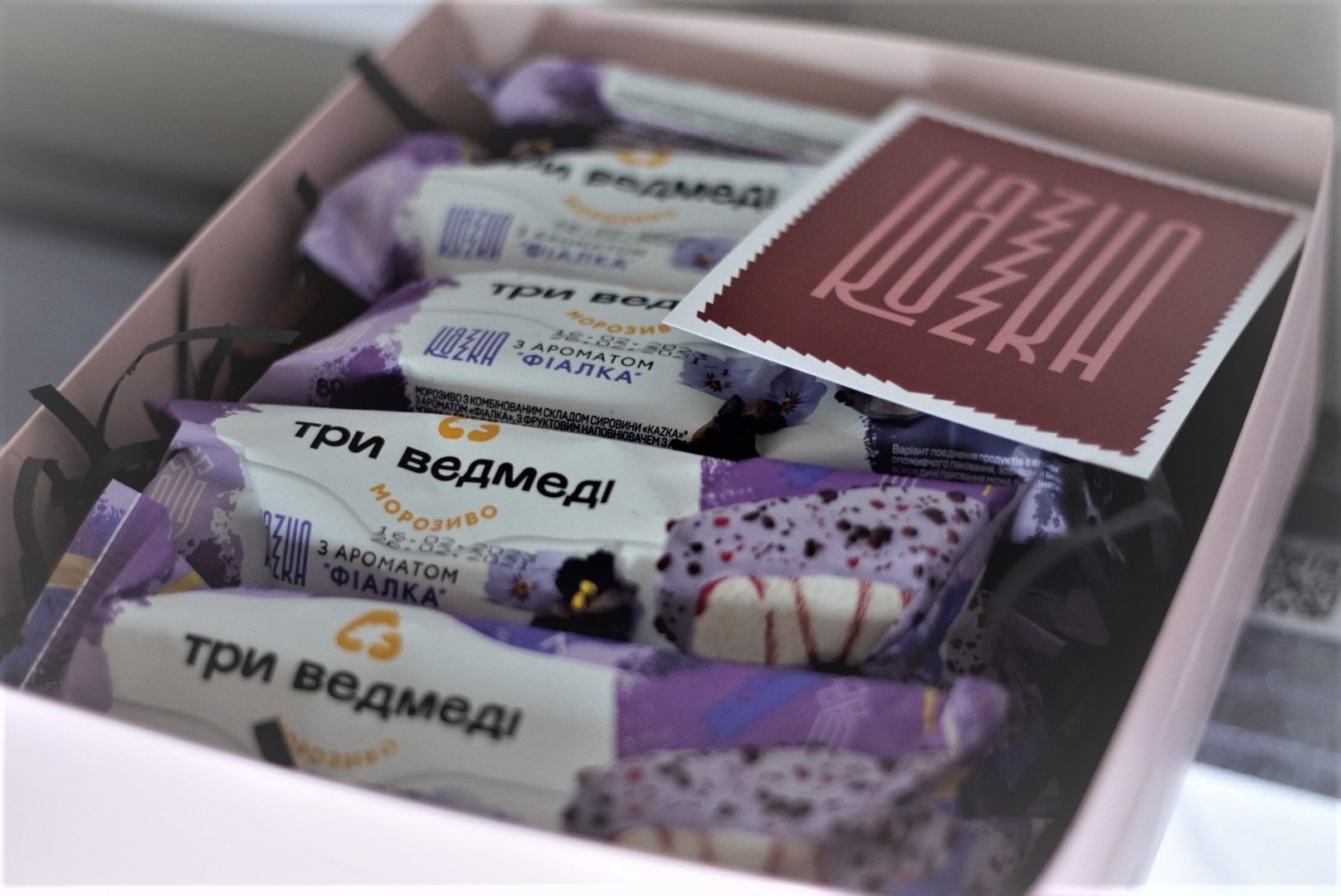 "The main task in creating the new ice cream was to develop a product that fully corresponds to the creative concept of the Kazka Svit project, conveys its style and mood", said Andrii Tyshchenko, CEO of Three Bears. – Inspired by KAZKA's world-famous hit "Плакала", we set ourselves the goal of creating a truly fabulous ice cream with the aroma of violets. Attractive appearance, fabulous taste and pleasant aroma, which will be remembered by everyone, were important criteria in its development".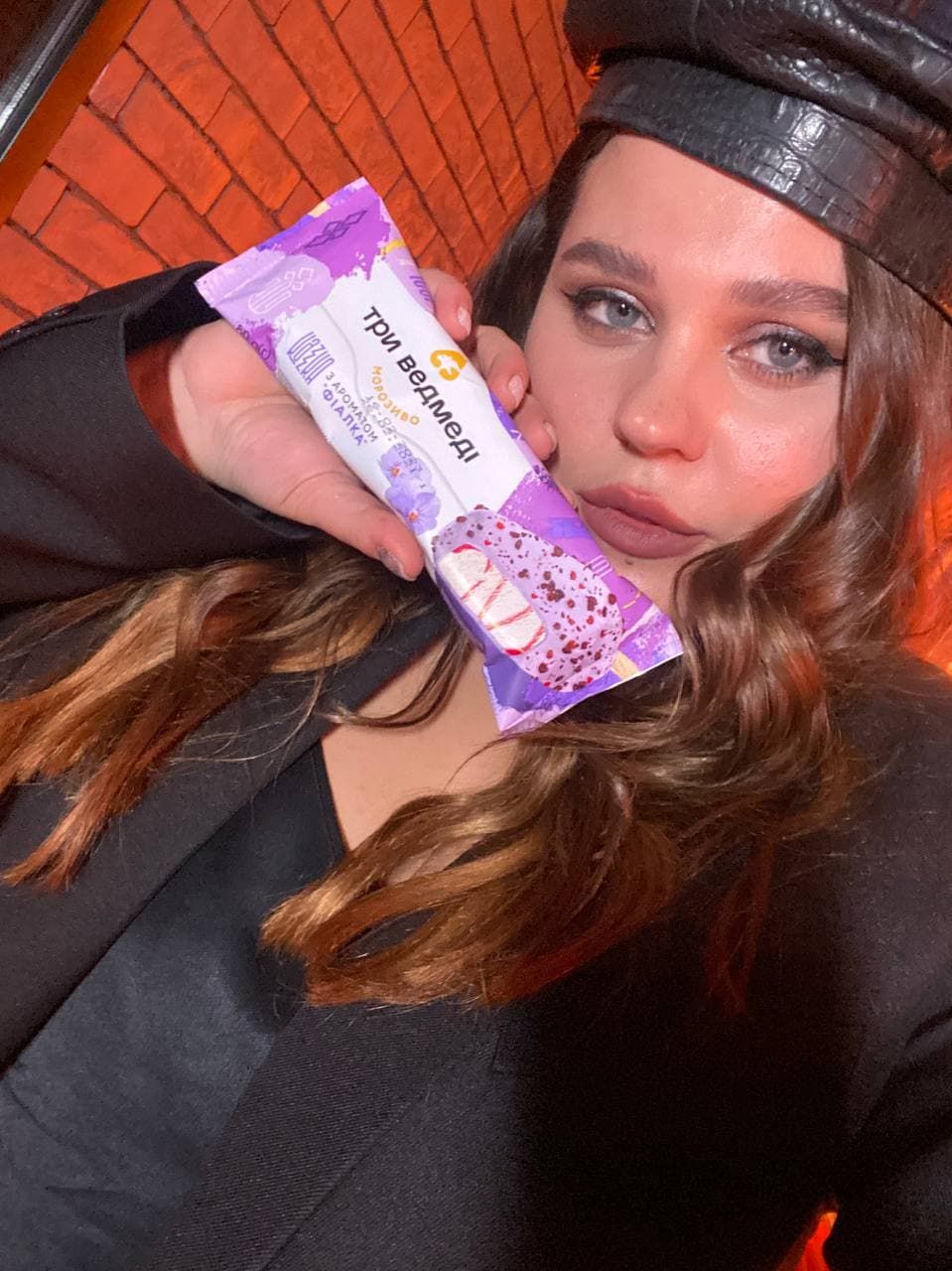 The novelty was released recently. Ukrainian show business stars, radio and TV presenters were the first to taste KAZKA ice cream.
"Violet is not only about taste, it is already a recognizable element of the KAZKA brand, thanks to the song "Плакала". When the idea of cooperation with the Three Bears company arose, we knew right away that it would be a fabulous ice cream. In general, Kazka Svit was conceived as a family project, so the ice cream with unique aroma of violets will taste good for both adults and children. Together with the team, we wanted to bring a little magic and story to a product that is loved by everyone", said Yuriy Nikitin, author of the Kazka Svit project.
This unique ice cream will soon be available in Ukrainian retail chains. So everyone will be able to have new gastronomic experience.