Kashtan Vanilla glazed ice cream by TM Three Bears on a stick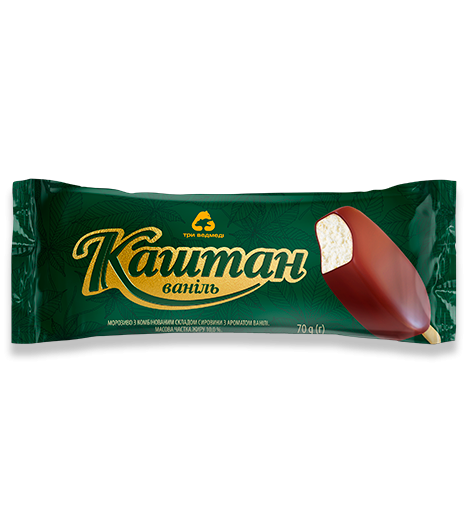 INFORMATION
Number in the box, pcs.
34
NUTRITION VALUE PER 100 g OF PRODUCT
Energy value, kJ/kcal
1201,0/287,1
DESCRIPTION
Full name: ice cream with combined composition «Kashtan «Vanil» TM «Try Vedmedi» with vanilla flavour, glazed, fat content ‒ 10.0 %.
Kashtan ice cream needs no extra words - a light vanilla taste in a glazing will definitely remind you of the best moments of youth.