Monaco ice cream "Cookies", glazing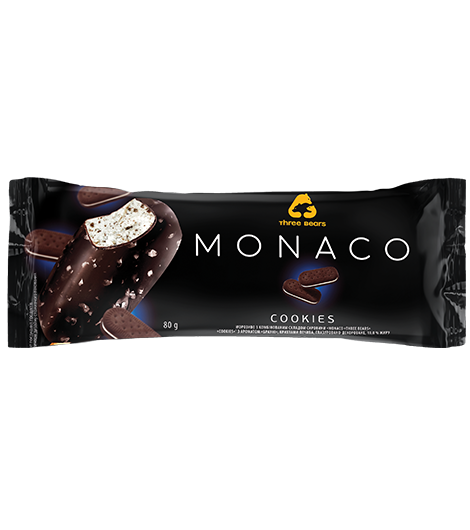 INFORMATION
Number in the box, pcs.
28
NUTRITION VALUE PER 100 g OF PRODUCT
Energy value, kJ/kcal
1346,4/321,8
DESCRIPTION
Full name: ice cream with combined composition «MONACO «THREE BEARS» «Cookies», with «Brownie» flavour, with the cookies crumbs, glazed-decorated, fat content – 10.0 %.
Thanks to the original combination, we have created an extraordinary dessert: the delicate taste of ice cream with pieces of sophisticated cookies, wrapped in a crispy icing offer an incredible pleasure.