Three Bears Monaco Set, Red Cake, in a wafer sugar cone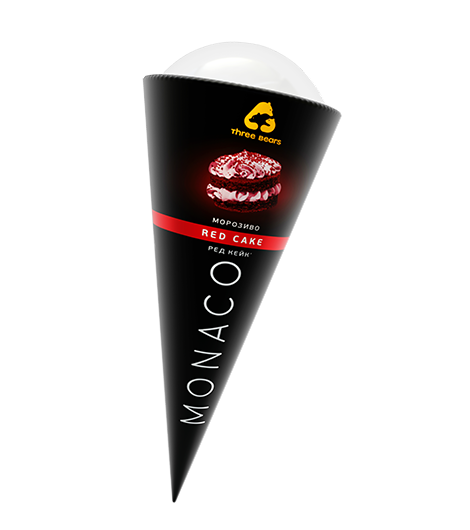 INFORMATION
Number in the box, pcs.
20
NUTRITION VALUE PER 100 g OF PRODUCT
Energy value, kJ/kcal
1058,5/ 255,0
DESCRIPTION
Full name: ice-cream with combined ingredients Three Bears Monaco Red Cake*, two-layered, with the flavor of almond nougat and that of cheesecake, with a fruit filling with the blueberry aroma, decorated, in a wafer sugar cone, fat 10,0 %.
We are confident that our consumers appreciate originality, so we have created a bold taste that can stun the most demanding connoisseurs. We achieved a bold and bright taste due to the combination of the taste of almond nougat and that of tender cream cheese in a crispy wafer cone covered with a thin layer of icing.