Morzho chocolate glazed plombir ice cream on a stick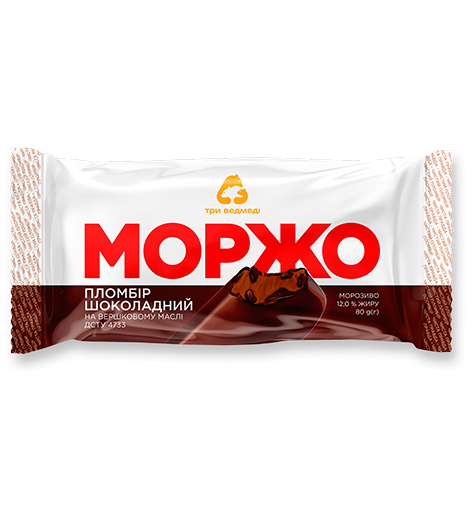 INFORMATION
Number in the box, pcs.
28
NUTRITION VALUE PER 100 g OF PRODUCT
Energy value, kJ/kcal
1284,6/307,1
DESCRIPTION
Full name: ice cream chocolate plombir «MORZHO» glazed, milk fat content – 12.0 %.
We like it when CHOCOLATE PLOMBIR is truly CHOCOLATE and truly PLOMBIR. Together with the glazing that covers it, they give you a CHOCOLATE ecstasy. At least, we rely on this) This is our truth.