Three Bears «Royal sherbet», in a waffle cup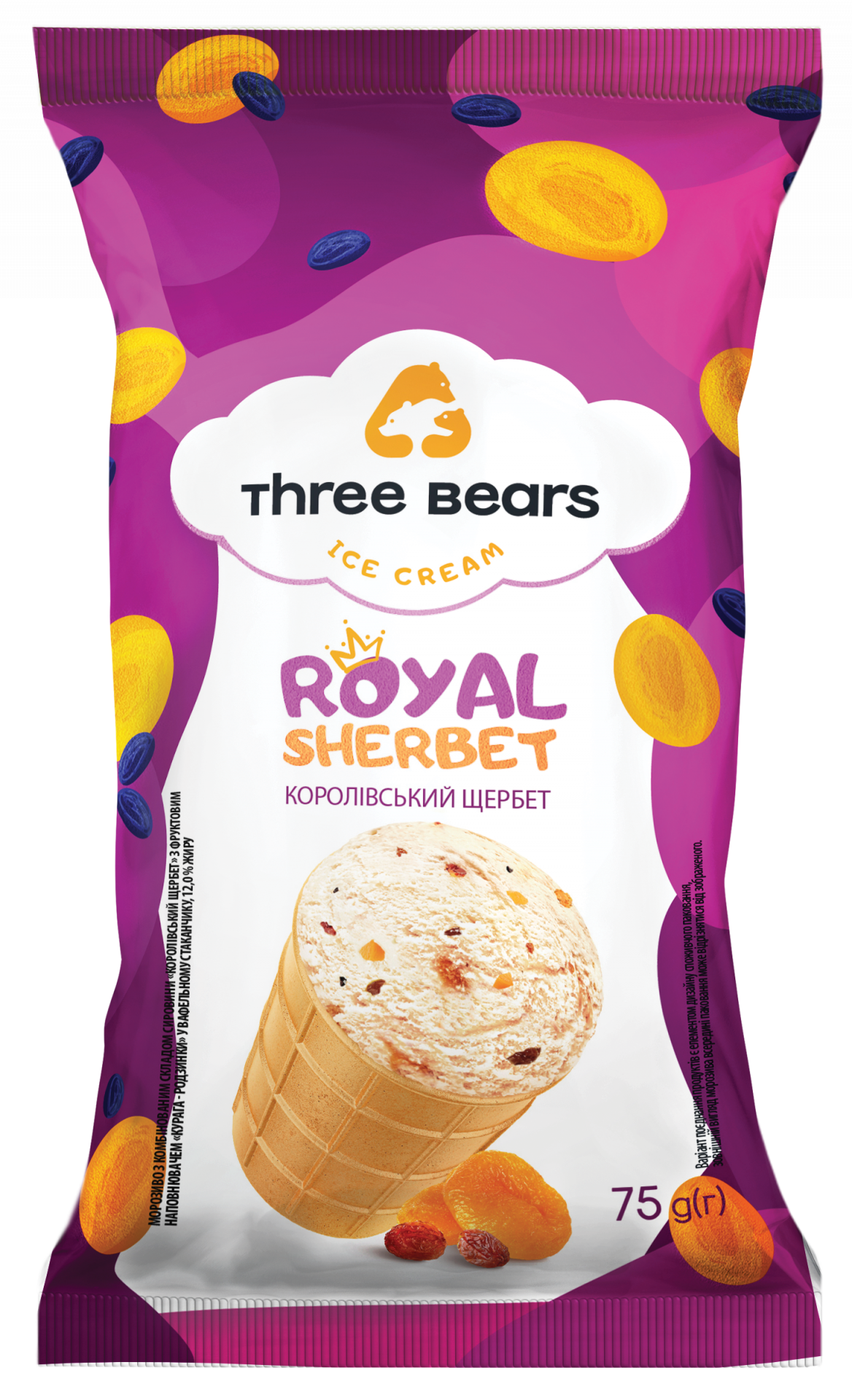 INFORMATION
Number in the box, pcs.
22
NUTRITION VALUE PER 100 g OF PRODUCT
Energy value, kJ/kcal
983,0 / 234,0
DESCRIPTION
Full name: ice cream with combined composition TM Three Bears «Korolivskyi shcherbet», with a fruit filling «Dried apricots - Raisins», in a waffle cup, fat content – 12.0%.
Royal Sherbet ice cream is a truly "royal" combination of ice cream, dried apricots, raisins and crunchy pieces of confectionery. Now even more dried fruit in the composition. The wafer cup is convenient to eat from both on the go and at home.