Collaboration continues: the new ice cream taste from Three Bears and KAZKA
The Three Bears company and KAZKA band present the second novelty within the collaboration – "Blue Raspberry" ice cream. It will be presented in a waffle sugar cone, covered with icing.
"We sought to create a new experience for our consumers, combining the familiar with the fabulous – so the idea of ​ "Blue Raspberry" taste was born", – says Yevhen Polonskyi, brand manager at Three Bears.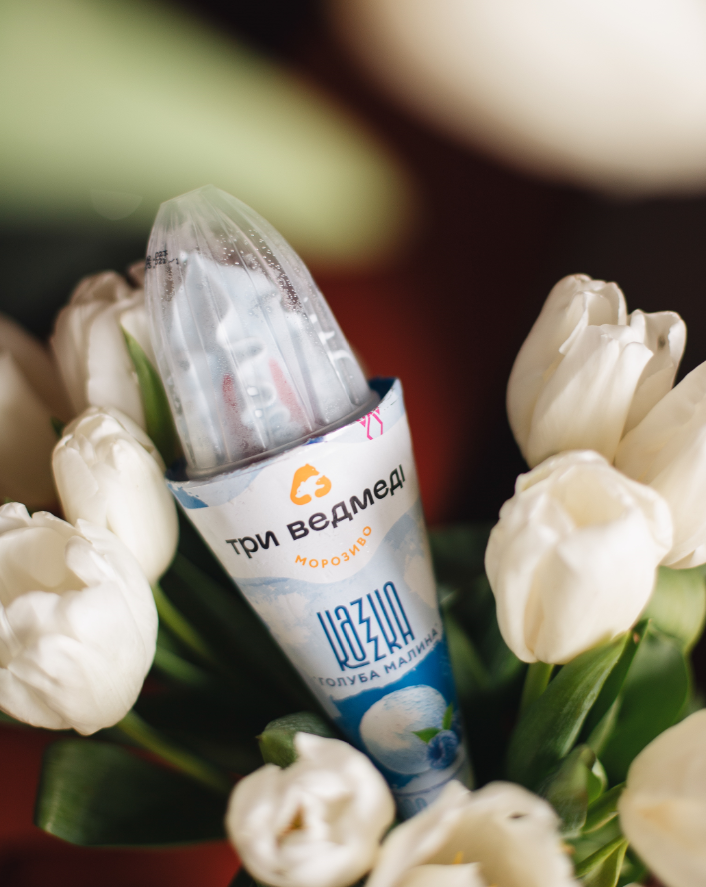 "Raspberries are a taste of childhood for me", – says Oleksandra Zaritska, frontwoman of KAZKA. – Taste that evokes pleasant associations with home, comfort and care. We added a pinch of our KAZKA-magic. That's how "Blue Raspberry" appeared – mysterious, unusual, with special notes. We are very pleased with the result. The taste sounds unexpected, but believe me, it's fabulous!"
TM "Three Bears" "Blue Raspberry" ice cream has an attractive appearance and interesting taste. The top layer is a base of light blue color with "Blue Raspberry" taste with a fruit filling with "Blueberry" aroma. Inside the cone there's white mousse base with vanilla aroma and the filling with "Blue Raspberry" aroma.
It will be recalled that in March the Three Bears company and KAZKA band presented ice cream with "Violet" aroma, which impressed show business stars and intrigued consumers.
Products from "Three Bears" "KAZKA" line are special taste solutions that correspond to the creative concept of the Kazka Svit project, convey its style and mood. Anyone who wants to taste the novelties will soon be able to purchase ice cream in Ukrainian retail chains.