Rebranding in turbulent times: the Three Bears case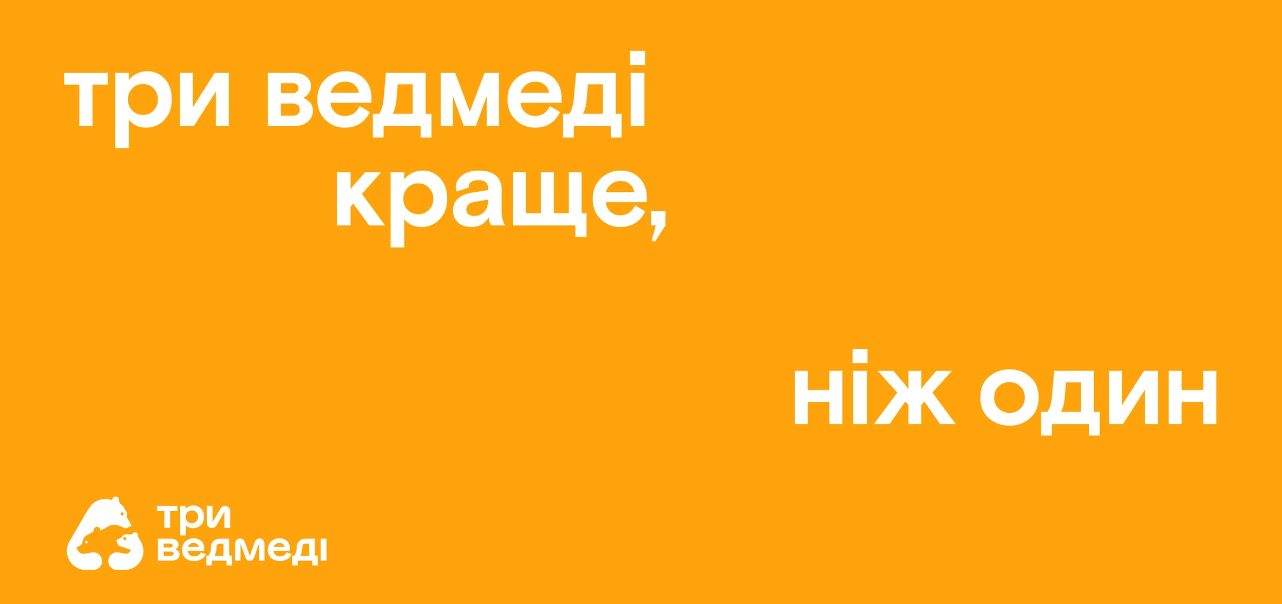 Dmytro Ushmaiev, founder and president of Three Bears, spoke at the Brand Apocalypse marathon on November 5th, the cross-cutting theme of which was business transformation during the crisis.
Dmytro Ushmaiev presented the practical case of our company – how to conduct a rebranding in turbulent times.
«2020 has become the year of transformation and renewal for Three Bears. It was during the first wave of coronavirus that we launched the complete reboot of the company», Dmytro Ushmaiev said. Positioning (Three Bears are better than one!), logo and product packaging were updated.
Despite the instability in the world and in Ukraine, the rebranding contributed to significant growth in product sales and brand awareness. These changes had a positive impact on increasing team's loyalty and morale, which is especially important in difficult times.
«We made sure once again that the crisis is not the reason to postpone changes! Moreover, such transformations can be viewed as a tool for dealing with the crisis. And the case of Three Bears serves as an excellent proof of this», Dmytro Ushmaiev concluded.
In total, more than 20 owners and top managers of Ukrainian companies shared their ideas, practical cases, and proven tools during the marathon.