Happy Birthday, SUP!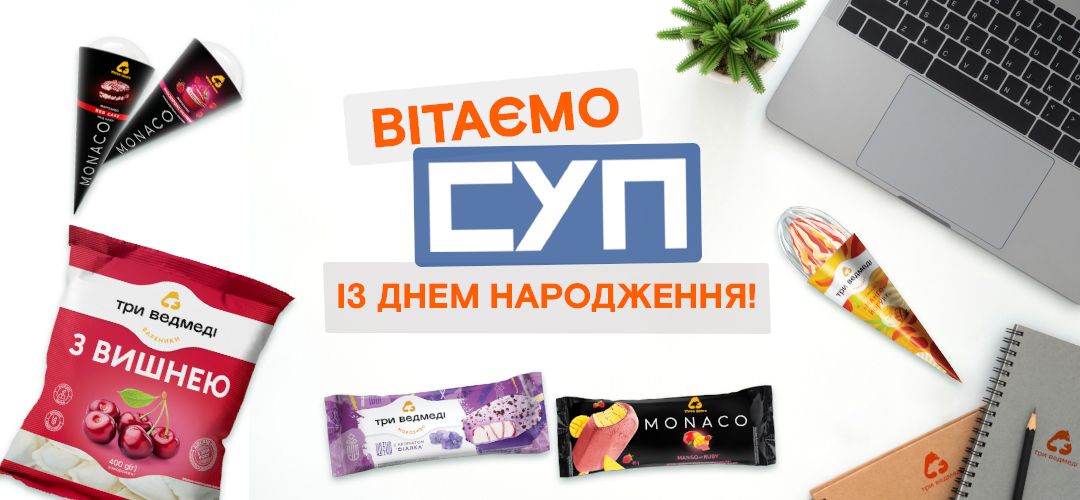 The Union of Ukrainian Entrepreneurs (укр. – Спілка українських підприємців, СУП – SUP) is celebrating its first anniversary. Exactly five years ago, 18 Ukrainian entrepreneurs, including Dmytro Ushmaiev, founder and president of Three Bears, united to create a favorable business environment in Ukraine, improve the conditions for business development and joint protection of the interests of entrepreneurs.
The Three Bears company has been the permanent member of the Union of Ukrainian Entrepreneurs for five years.
"For me, SUP is an association of like-minded people who support each other in difficult situations, implement changes for the comfortable functioning of Ukrainian business together and make every effort to achieve common goal, – says Dmytro Ushmaiev. – I congratulate the Union of Ukrainian Entrepreneurs on its first anniversary, wish it new grandiose business projects implementation, involvement of even more entrepreneurs to the association and borders expansion".
SUP is now the largest joint force of independent Ukrainian entrepreneurs, with more than 800 companies from all over the country.
During five years, the Union has become one of the most influential business associations in Ukraine, which boldly engages in dialogue with the authorities, stimulates and supports export of Ukrainian goods, initiates public discussions on problems in doing business and focuses its efforts on solving them.