Hlavholod ice cream in a wafer cup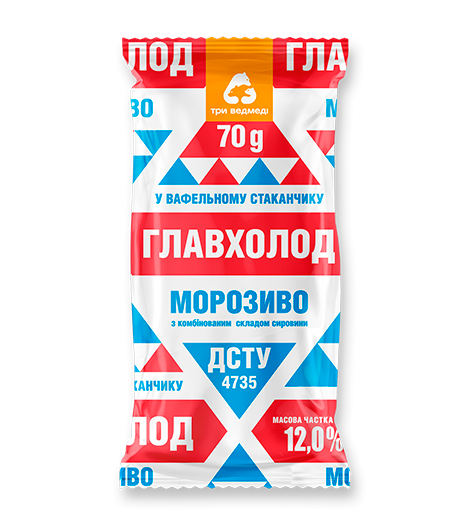 INFORMATION
Number in the box, pcs.
22
NUTRITION VALUE PER 100 g OF PRODUCT
Energy value, kJ/kcal
932,9/223,0
DESCRIPTION
Full name: ice cream with combined composition «HLAVKHOLOD», in a waffle cup, fat content ‒ 12.0 %.
Hlavholod ice cream was created based on childhood memories of ice cream. It is made only from high-quality ingredients according to the home made recipes - delicious "as it used to be". A wafer cup is convenient to eat from both on the go, and at home.