Monaco ice cream "Éclair/brownie" in a wafer sugar cone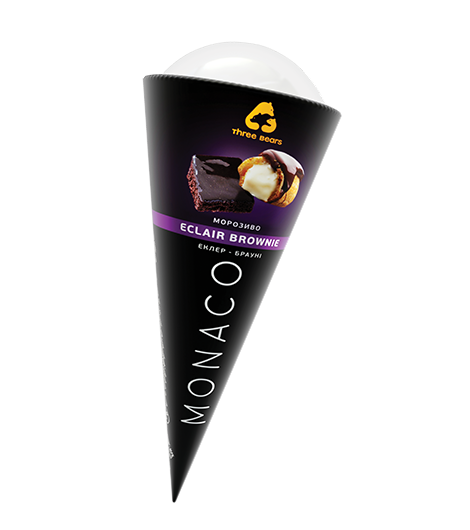 INFORMATION
Number in the box, pcs.
20
NUTRITION VALUE PER 100 g OF PRODUCT
Energy value, kJ/kcal
1010,5/241,2
DESCRIPTION
Full name: two-layer ice cream with combined composition «MONACO «THREE BEARS» «Eclair - Brownie» with an éclair flavour and «Brownie» aroma, with a filling having a caramel flavour, decorated, in a waffle sugar cone, fat content – 10.0 %.
An magic combination of the two most popular desserts: the French elegance of éclairs with a rich taste of chocolate brownie in a crispy wafer cone, which is covered with a thin layer of icing.