Three Bears Monaco Set, Mascarpone Raspberries in a wafer sugar cone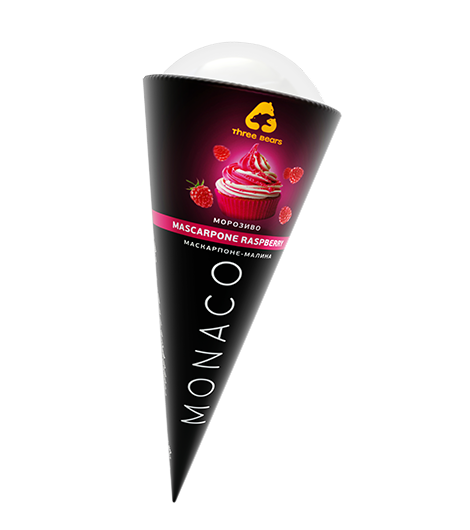 INFORMATION
Number in the box, pcs.
20
NUTRITION VALUE PER 100 g OF PRODUCT
Energy value, kJ/kcal
1013,9/ 242,3
DESCRIPTION
Full name:ice-cream with combined ingredients, two-layered, Three Bears Monaco Mascarpone and Raspberries: with the flavor of Mascarpone and raspberry, with the raspberry aroma filling, decorated, in a wafer sugar cone, fat 10,0 %
An elegant combination of the flavor of refined Mascarpone cheese and that of ripe juicy raspberries in a crispy wafer conecovered with a thin layer of icing. The product is decorated with rice balls in a rich pink glaze.