Ice cream TM «Three Bears» «Lemon and Chocolate» in a waffle cup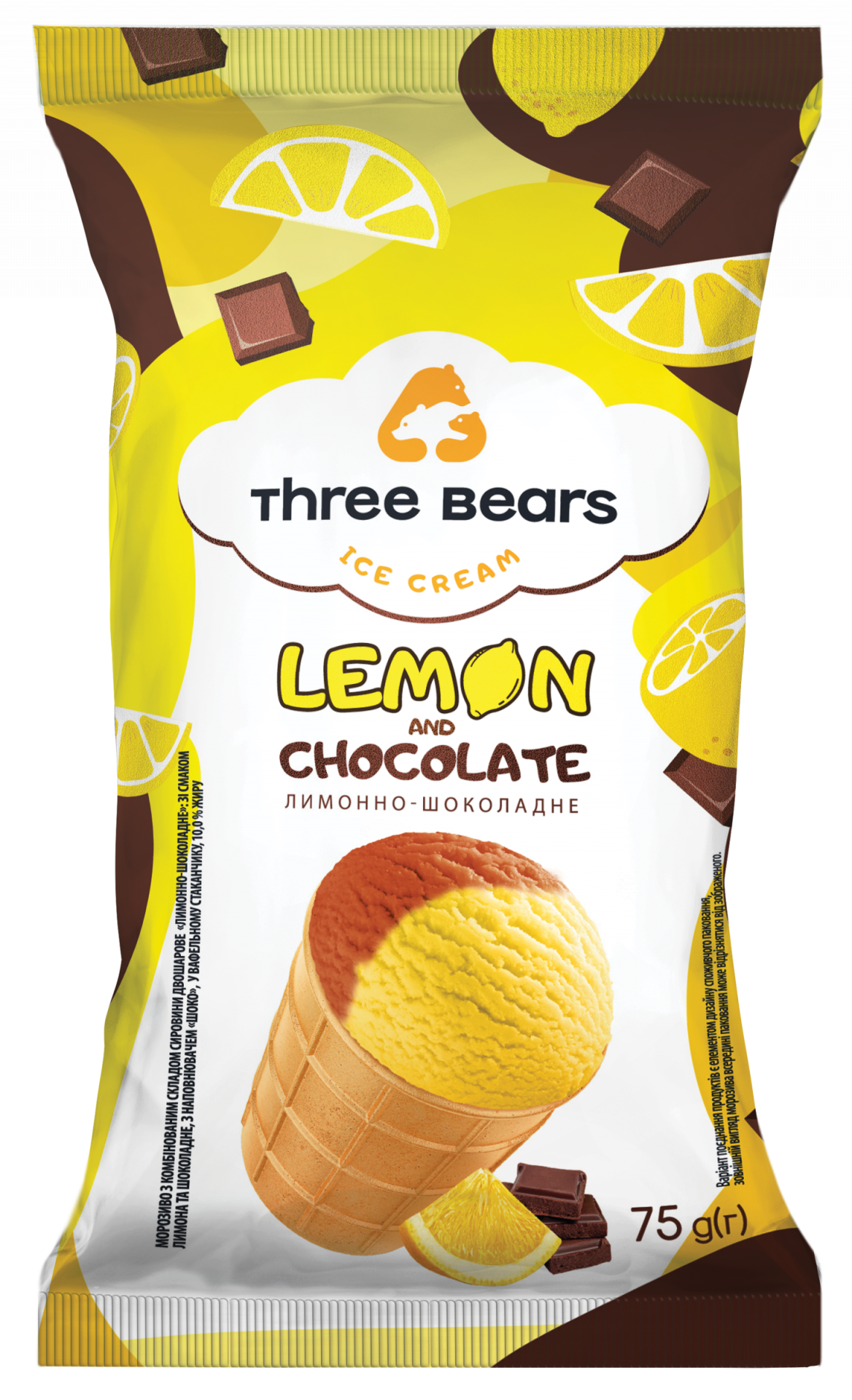 INFORMATION
Number in the box, pcs.
28
NUTRITION VALUE PER 100 g OF PRODUCT
Energy value, kJ/kcal
800,0 / 192,0
DESCRIPTION
Full name: Two-layer ice cream with combined composition TM «Three Bears» «Lemon and Chocolate»: with a lemon flavour and chocolate, with «Choco» filling, in a waffle cup, fat content – 10.0 %
Ice cream Three Bears "Lemon and chocolate" embodies a contrasting combination of flavors: the "warm" taste of chocolate balances the sourness of lemon - this duo will not leave your taste buds indifferent. "Lemon and chocolate" is one of the best and most popular ice creams of TM Three Bears. The wafer cup is handy to eat both on the go and at home.